Consultation and Pricing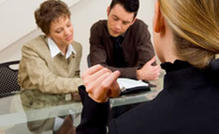 Primarily the size of the wedding, the types of flowers desired and the complexity of the designs. Other factors to be considered will be the time of year, time of day and the distance traveled for delivery, set-up and tear-down. There are many other factors to consider that will all come out during the consultation session.
All prices are based on the details discussed in the initial consultation. Any changes in price will also require a subsequent alteration of the design or service in question.
Terms
A preliminary planning quote of the event outlining the proposed floral decor is emailed to the client within 48hrs of the initial consultation. A non-refundable deposit is required to hold the specific event date requested. This deposit is applied toward the final price of the wedding. Upon receipt of a deposit, a second consultation is generally scheduled to fine-tune, tweak or finalize details. Once a mutually agreed upon final outline is reached, a sighed copy of the approved quote is requested and 50% of the total balance is due.
The balance of the payment is due three weeks prior to the wedding. A final appointment may be deemed necessary if there are additional details to be reviewed prior to the final payment.
BACK