Card Messages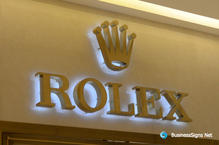 Sympathy Messages-
Most people have a fear that they are going to upset or offend the person who will receive their sympathy words. Anxiety sets in as you try to find the correct sympathy card wording.Don't use phrases like "I know what you are going through'. You probably don't know what the person is going through, and even if you do it can come across as minimizing the suffering and pain the receiving person is feeling. Below we offer more suitable choices for your sympathy message...
Please accept these flowers and hear the words we are not able to speak
With my deepest sympathy
You are in my thoughts and prayers
With love to you and your family
In loving memory
With heartfelt condolences
My thoughts are with you at your time of need
I want you to know that I am here for you at this time of grieving
Thinking of you in these difficult times
Please know our loving thoughts embrace you
Our deepest sympathies during your time of loss. Please know that we are here for you.
Our thoughts and prayers are with you during this difficult time. We are sorry for your loss.
In loving memory of [NAME], [HE/SHE] will be missed dearly.
Please accept our condolences on the loss of your [MOTHER/FATHER/OTHER RELATION].
Our deepest sympathy to you and your family. From all your friends at [BUSINESS NAME]
[NAME] will always be in our hearts and memories. With Sympathy, The [YOUR LAST NAME] Family
Get Well Soon Wishes-
If you know the recipient well enough (and you know they'll appreciate it!), a little humor is sometimes just the thing to brighten someone's day in the hospital. However, if your colleague is the serious sort or you're not very close, it's safer to stick with more formal sentiments. Don't use cliches like "There must be a reason", these well-known phrases have hardly any meaning, seem insincere, and can offend the ill person.
I am sorry you are not feeling well. I am praying for you to have a complete and quick recovery
Get well soon. Feel better. We miss you!
If I told you to "Get Well Soon," it wouldn't be soon enough. Get Well Now.
Hope your recovery is a speedy one. We miss you!
Sending loads of love your way for a speedy recovery!
Our thoughts are with you. Get well soon! Thinking of you.
Hope your surgery [GOES/WENT] well, and that your recovery is quick!
Heard that you've been under the weather. Hope things clear up soon.
BACK