Events
SOCIAL EVENTS
Blumz by JRDesigns can help you with a bouquet for a birthday or consult our design team for flowers, linen, invitations and more for more than just your wedding.
Let us help you for your next personal event, we want to be your florist for life!
Birthday's, baby showers, retirement parties, bridal showers, book signings, graduations, reunions, business openings and all events in your life.
Whether in your home or in Blumz event space located in our Ferndale store, Blumz can be your event partner.
CORPORATE EVENTS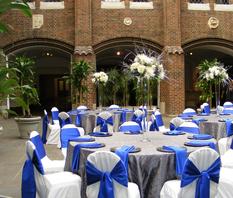 Blumz is a one stop shop when it comes to events. From beautiful flowers, rentals, specialty linens and decor', we can help you design, plan, set up and even coordinate the event. Bring us your thoughts, theme, and budget and we can assist you with the rest.
Blumz can provide: floral, centerpieces, rental plants, tables, chairs, specialty linens, invitations, custom printed items, supplemental lighting, tents, audio/visual, serving pieces, tuxedos, etc... etc...
Call one of our event specialist and schedule an appointment to discuss the details.